Elan Valley is here to be enjoyed by all of us.
Each year we welcome around half a million visitors, from the young to the young at heart and very active, to those looking for rest and relaxation. You may only be with us for a couple of hours but you will find plenty to interest and whet the appetite for a return visit; or you may be staying on the Estate itself or close by and you will still leave looking forward to next time.
We have lots of information to help you make the most of your visit including walking, cycling and driving routes. Pop into the Elan Valley Visitor Centre or Penbont House to find out more.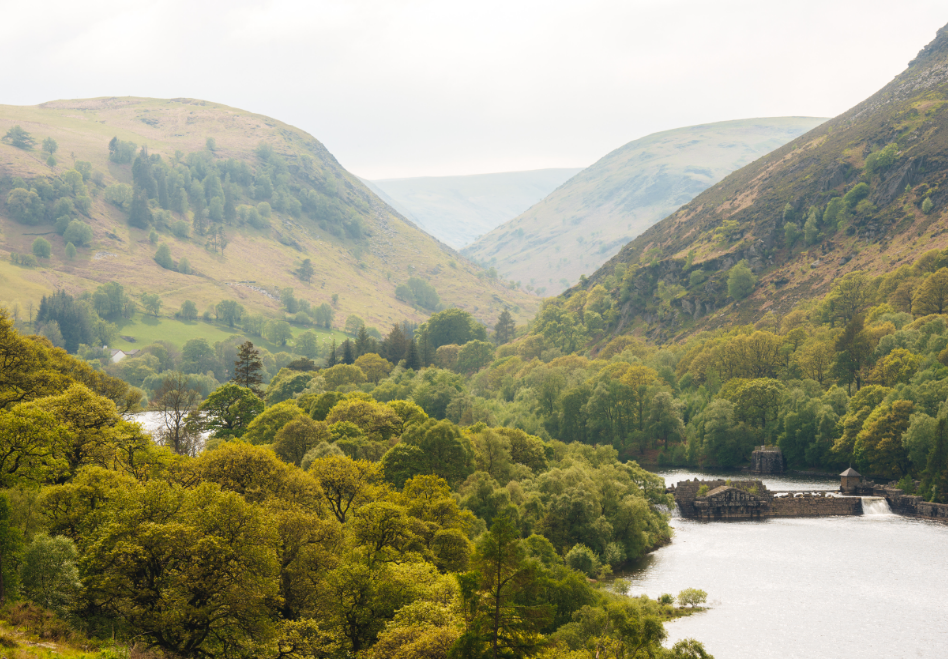 The Elan Valley Estate
As you breathe in the tranquillity of Elan Valley, it can be hard to imagine that this is a place with such long and varied history.
… but you too can discover its centuries of stories. 10,000 years ago, Stone Age people may have made the Elan their home within the forests of oak, birch and hazel. Later dwellers included Bronze Age 'Celts', Iron Age Britons and ambitious Romans. The valley's wealth of resources attracted mining interests during the English Civil War and, more recently, the dams and reservoirs of Victorian engineers continue to provide water to significant populations.