Elan Valley Trust (formally the Welsh Water Elan Trust; Charity No. 1001347) was established by Dŵr Cymru Welsh Water, by agreement with Government, in 1989. With the formation of the charitable trust Welsh Water also leased much of the land of the estate to the new trust in view of expressed concerns about the future of the publicly acquired estate following the vagaries of privatisation. In this 999 year lease the Trust is responsible for much of the landed estate with some specific reservations such as; the lakes and reservoirs, forestry areas and the Visitor Centre.
The Trusts objects are to promote conservation, appropriate public access and disseminate information about the estate. All the unenclosed farmland is subject to a right of public access on foot, and there are many rights of way and other points of interest.
The Trust is now governed by a Sole Corporate Trustee: Elan Valley Limited, registered with Companies House Company No. 09001046. The former trustees are now Directors of this Company and this structure provides a greater security to the individuals and allows the appointment of more Directors from a wider source of expertises compared to the original Trustee appointment process. The former process named specific public bodies who could appoint Trustees which became particularly difficult when bodies specifically named no longer existed or in the case of Countryside Council for Wales, Forestry Commission Wales and Environment Agency Wales, merged into a single body; Natural Resources Wales.
If you would like further details about the Trust, please follow this link to the Charity Commission website.
If you would like further details about Elan Valley Limited, please follow this link to Companies House website.
Please read our document to find out more about the Elan Valley Trust
Elan Valley Trust Directors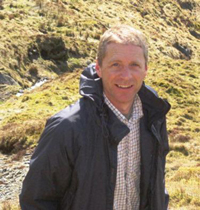 Chairman: Dr Ieuan Joyce
Farms in Mid Wales. He is Chair of the Elan Links HLF Landscape Partnership scheme and the Cambrian Mountains Initiative Community Interest Company. He is a member of the RSPB Committee for Wales and a former board member of the Countryside Council for Wales.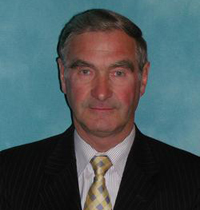 Treasurer: Cllr David Owen Evans
Born and brought up on a farm near Rhayader, David has lived in the area all his life. He has a thorough knowledge of the Elan Valley Estate having worked in the Elan Estate Office as the Assistant Land Agent for 22 years.
A Chartered Surveyor he was the Auctioneer responsible for the operation and expansion of the Rhayader Livestock Market as well as undertaking a full range of associated professional work for over 20 years.
He plays an active part in Local Government and is a member of Powys County Council, a Rhayader Town Councillor for over 50 years, a school governor and is a former member of the Ofwat Customer Committee for Wales and the Dyfed Powys Police Authority.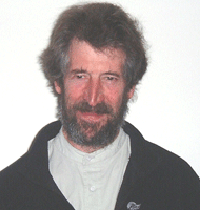 Andrew Leonard
Although now retired, Andrew brings a wealth of experience from his various roles during employment and in the voluntary sector, included farming, community development, health and housing. He maintains an active interest in the family farm, Theatr Brycheiniog, Hay, Brecon & Talgarth Sanctuary for Refugees and finding new ways to explore and enjoy this country largely on foot or by kayak.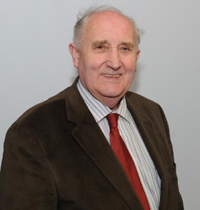 Wyn J W Evans
Born in the Parish of Llanddarog, Carmarthenshire and attended the local Primary School and Queen Elizabeth Grammer School Carmarthen, then returned to the family farm. Was elected to Dyfed County Council in May 1977 and retired from the Council in May 2017 after 40 years. During his time he Chaired the Authority in 1989/90 and elected a member of Carmarthenshire County Council in 1996 being Deputy Leader and Cabinet member for 13 years. Appointed a member of Dyfed Powys Police Authority from 1983 to 2004 and was Chairman of the Authority and Deputy Chair of the Association of Police Authorities in London from 1994/97. Chair of the Dyfed Pension Fund Panel and serves on numerous outside bodies.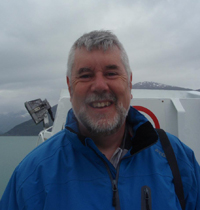 Robert Vaughan
Born in, Blaenavon, South Wales, Bob has worked on water and land management issues for over 30 years. In his current role with Natural Resources Wales he manages teams covering a wide range of water and land management issues to deliver a better environment and support Government policy. He is a member of the Wales Woodlands Strategy Advisory Panel, chair of the Wales Sustainable Drainage group and a member of the Coed Cymru Partnership Board.
Bob still lives near Blaenavon and is married to Sue, an IT Lecturer. They have two grown-up sons; Dafydd and Hywel, and a daughter at University; Megan. In his spare time he is secretary of a local historical group and regularly leads history walks for the Brecon Beacons National Parks.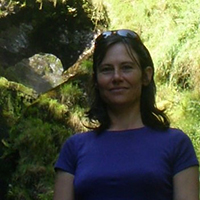 Hannah Scrase
Hannah grew up and lives near Llanidloes. She studied ecology and forestry and has worked in woodland management, conservation, forest certification and other sustainability initiatives both in the UK and in Africa, South America and the Caribbean – but always drawn back to Wales. Currently self-employed working with farmers, conservation groups and other landowners on restoring, expanding and connecting habitats and ecosystems, and on agro forestry and natural climate solutions as we prepare for change post Brexit. Hannah mountain bikes in Cwm Elan whatever the weather, and canoes and swims in rivers, estuaries and the sea when it's warm.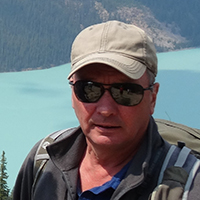 Roy Davies
With a long career in the outdoor leisure industry, Roy has a keen interest in enabling people to enjoy the outdoors whilst having minimal impact on our natural environment. This is particularly important in Elan where he has run an outdoor activity centre for over 30 years. Spare time is spent exploring wilderness areas in the UK and further afield on foot, by bike and sailing offshore. He lives in the valley and plays an active part in the local community, is chair of the Elan Valley social club and a board member of three other local charities.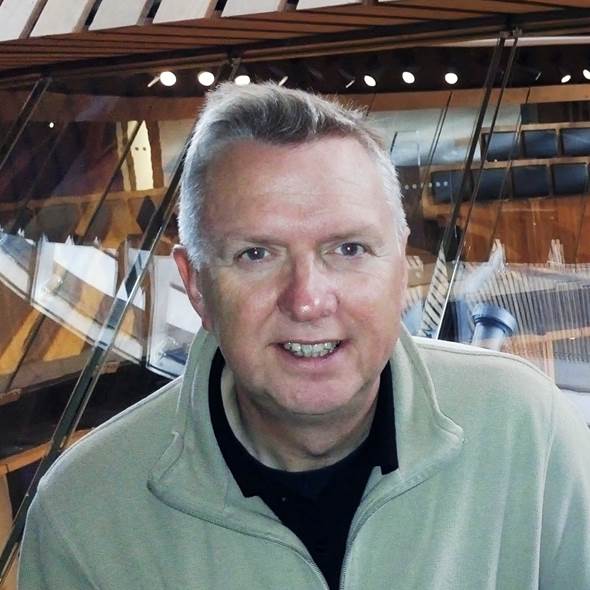 Roger Morgan
Roger joined the Board of the Trust in May 2022 and has recently retired as Treasurer of Dwr Cymru Welsh Water, a post he held for over 6 years. Roger is a very experienced Corporate Treasurer having worked in the profession for over 32 years, including 15 years as Treasurer of the Co-op. Roger, a keen outdoor enthusiast, has close family ties with mid-Wales through his grandmother who was born and raised in Llanidloes.