Cycling is a great way to see a lot more of Elan.
If you love cycling, we have lots of options, whether you like the road, hill or challenging tracks. Don't worry if you haven't brought your bike with you as there are many places locally you can hire a bike: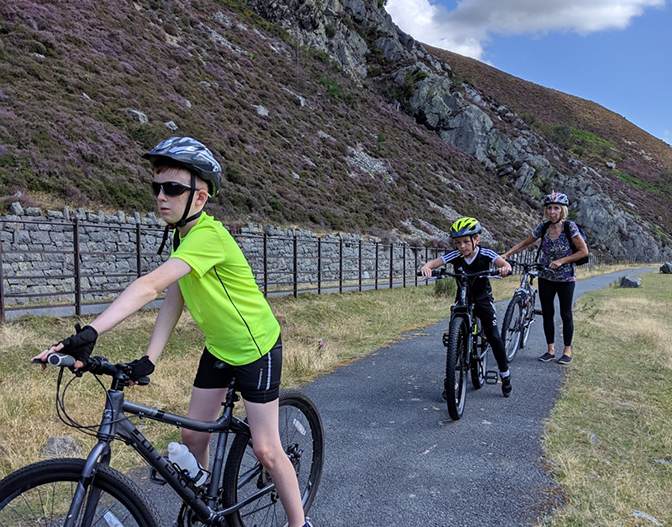 Elan Valley Trail
Following the line of the old Birmingham Corporation Railway for most of the way, the Elan Valley Trail offers families, novice cyclists and committed enthusiasts the opportunity to experience this beautiful part of the country at its best whilst staying healthy and helping the environment.
The trail starts from the pretty community of Cwmdeuddwr on the western side of Rhayader. Parking is available locally and Rhayader contains a number of cafes, shops, pubs, a bike shop and toilets. The linear Elan Valley Trail can be ridden in either direction but most people head west from the town towards the valley.
After leaving Cwmdeuddwr the route climbs over the impressive Rhayader Tunnel, a Radnorshire Wildlife Trust Reserve that is home to many bat species. Approximately half a mile later the route crosses a road, it's at this junction where Lon Las Cymru splits off and the Elan Valley Trail continues straight along the path.
At the next junction you can either continue along the trail up to the spectacular dams and reservoirs, or drop down to the Elan Valley Visitor Centre where you can stop off for refreshments at the cafe, delve into the history of the area and visit the tourist information centre.
The trail climbs steadily from the northern end of Garreg Ddu Reservoir, providing stunning views of the surrounding valleys and the four reservoirs that feed Birmingham's water supply, and continues up to the finish at Craig Goch Dam where toilets are available. A large part of the trail has a tarmac surface, so it is also suitable for less able users, but the northern end is not surfaced.
Downhill Skills Tracks
Constructed with funding from the National Lottery and Welsh Government's TAIS fund, this set of descending skills trails are suitable for intermediate to experienced mountain bikers. Featuring drop-offs, sweeping berms, tabletop jumps and tight bends, the routes are accessed via the Nantgwyllt Church car park.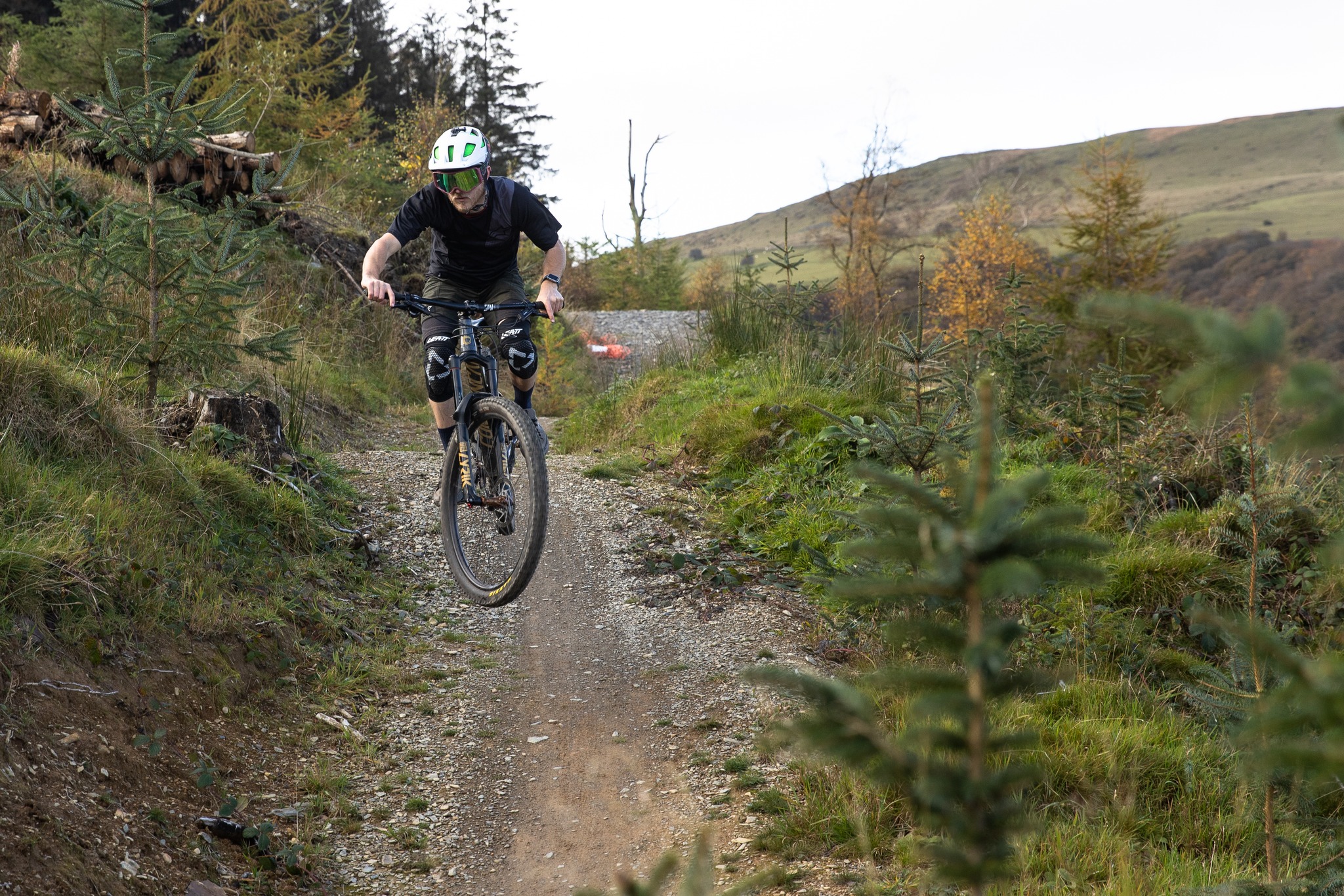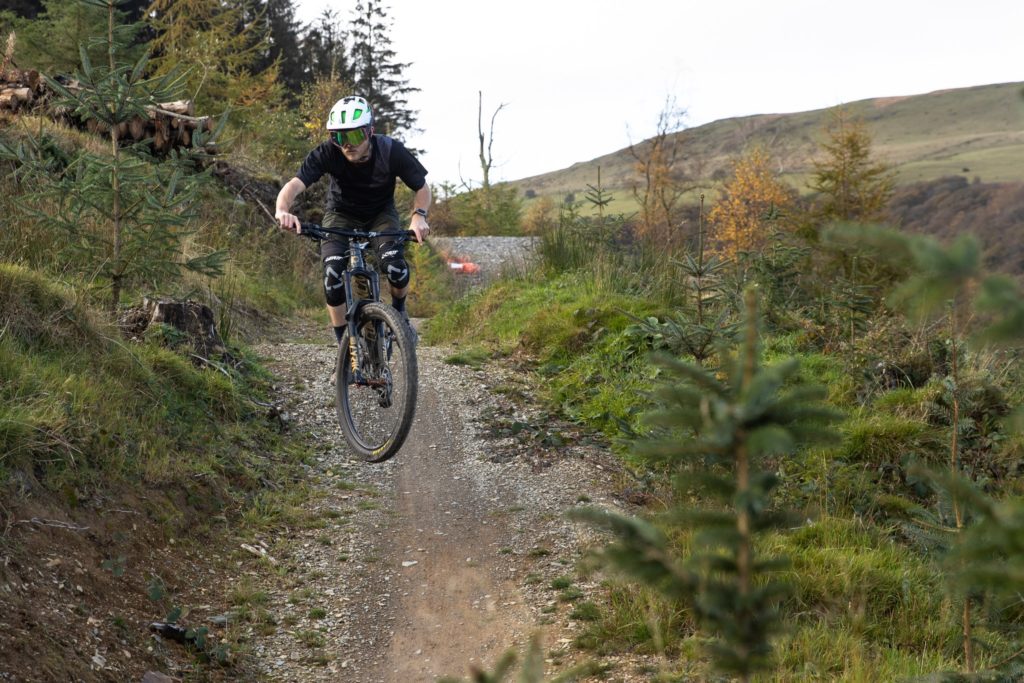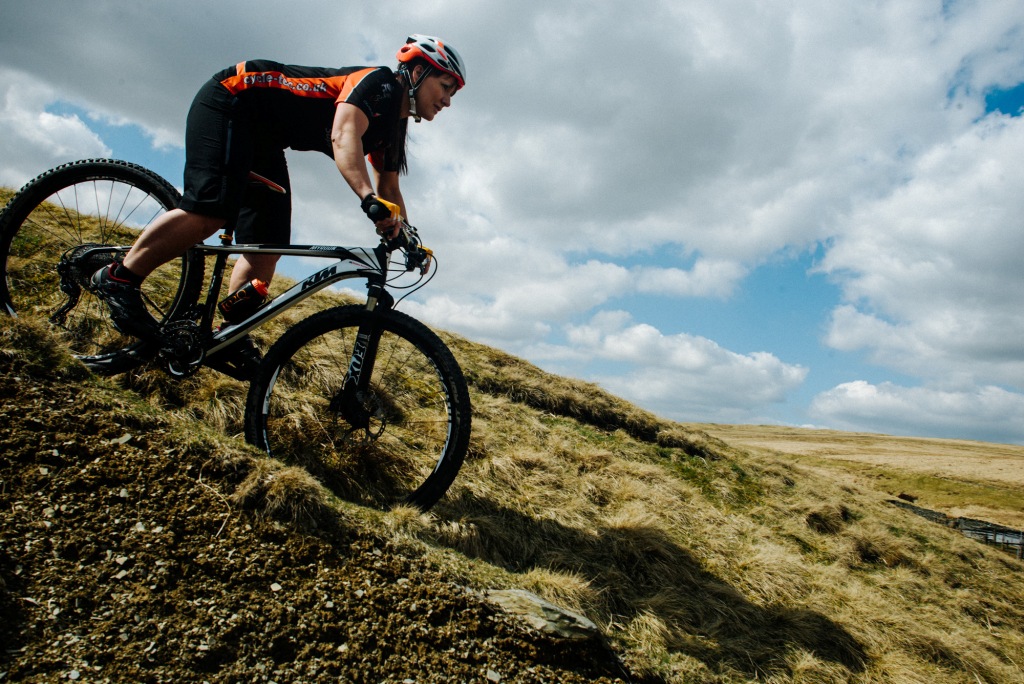 Mountain Biking
Elan has earned a solid reputation for natural mountain bike trails, echoed by Red Bull's vote placing Elan in Wales' Top 10 for mountain bike trails.
Set amongst a spectacular backdrop of Victorian dams and reservoirs, open hills, old railways and woodlands, the scenery is as much a reward as the sweeping valley descents.
Choose from beginner routes through to more technical, longer rides, you're all welcome at Elan. Our hassle-free bike hire service from the Visitor Centre will get you on two wheels in no time; click here for more details.