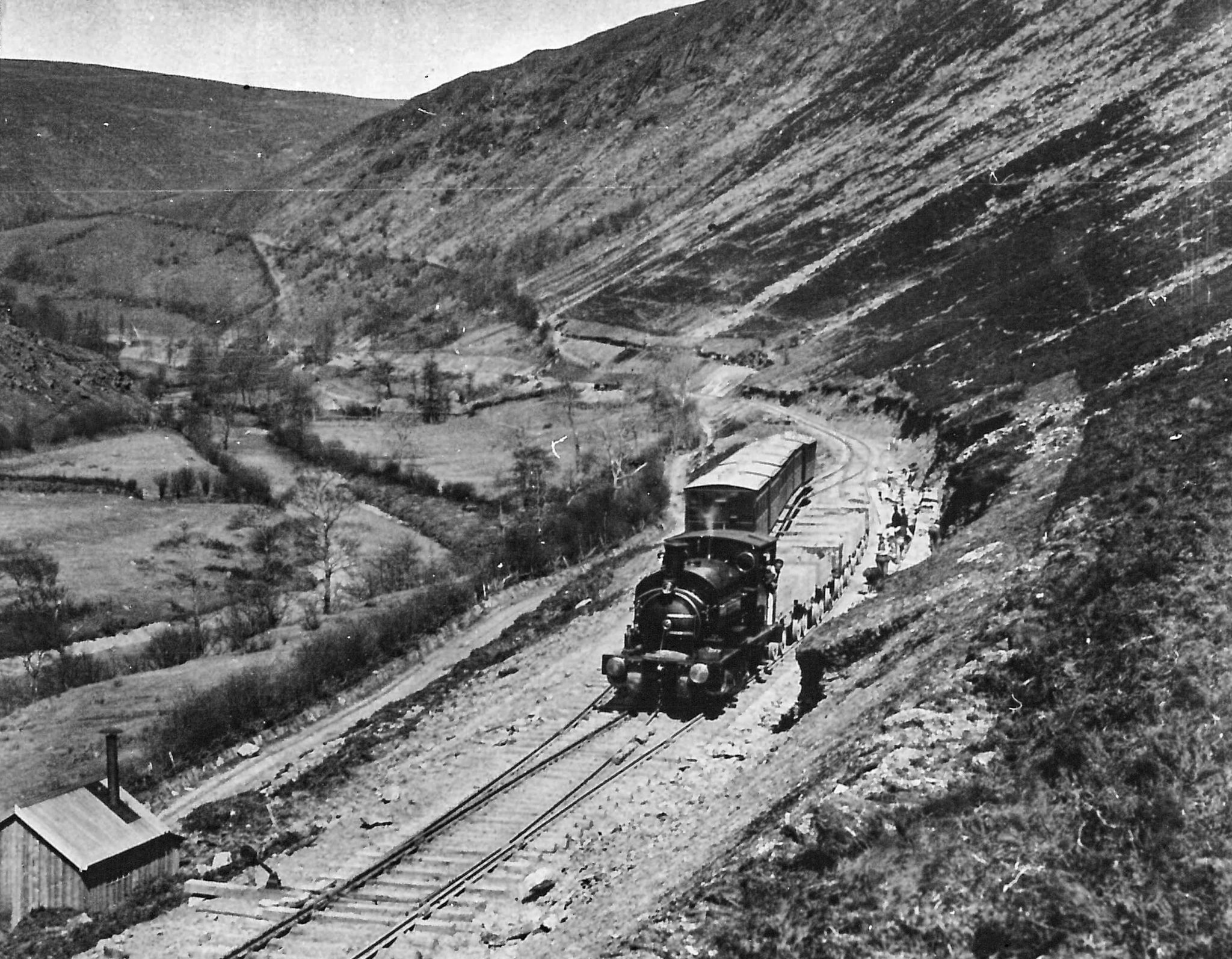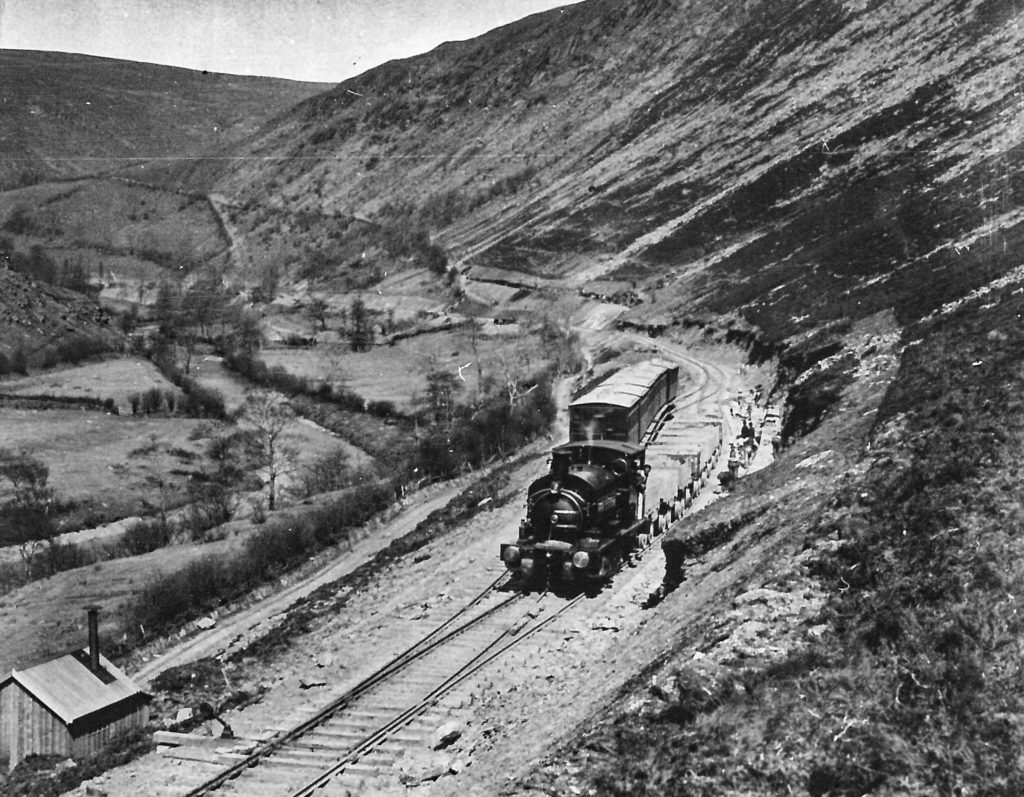 The Elan Valley Railway was built to facilitate the construction of the Birmingham Water Corporation Dams.
Railways were the main form of transport at the time. This one transported equipment, materials and men to the dam sites, visitors from Birmingham and also King Edward VII and Queen Alexandra for the official opening on 21st July 1904.
Building of the railway began in 1893 and was completed in 1896. It was built of standard gauge in four stages. The sharp curve of the tracks required short wheelbase locomotives.
A double junction was built to join it to the Cambrian Railway near Rhayader.
The Elan Valley Railway Branch Line was inspected and passed by a Board of Trade Inspector in July 1894 and the Elan Valley Railway branch was officially born.
Railway 4 took the route to the furthest dam, Craig Goch. Blasting the cutting mid-way along this route held up the construction by 3 months, earning itself the name 'The Devil's Gulch'!
The locomotives were all named after rivers and streams on the Estate. The first two were acquired in April 1894 and were named Elan and Claerwen. These were joined by Nant Gwyllt and Methan in October 1894, followed by Rhiwnant and Calettwr in 1895.
Today's Visitor Centre was converted from the old workshops and part of the car park was the site of the locomotive shed and sidings.
By 1898, the steep 1:33 gradients in some sections of the railway had taken their toll on the original locomotives, so two more, Coel and Marchnant, were bought.
At its busiest time the railway had an estimated 53 kilometres (33 miles) of track. Seventeen coaches were used for transporting men to the work sites and the tracks were used for steam powered cranes, power drills and crushers. At the peak of construction around 1000 tons of materials were moved every day!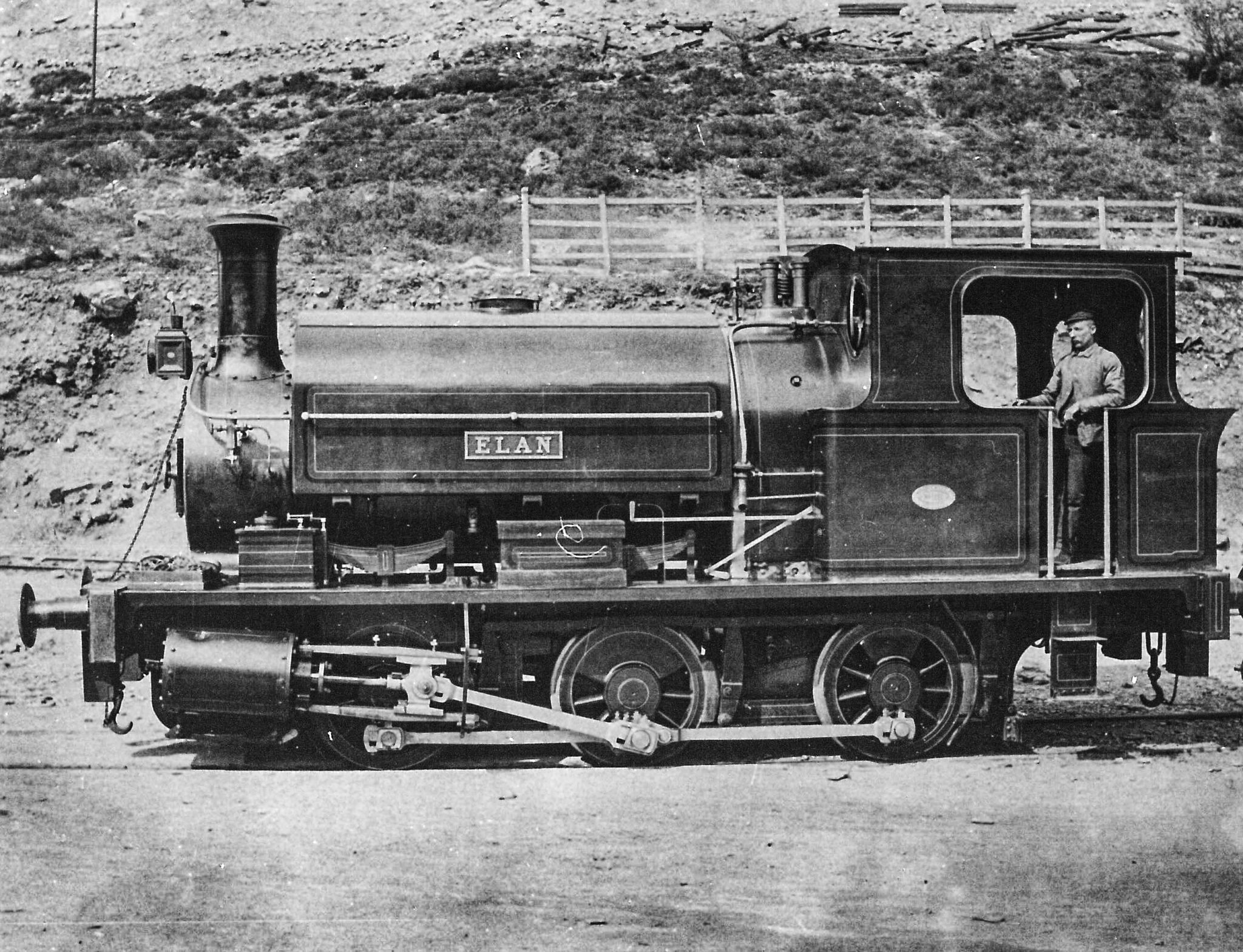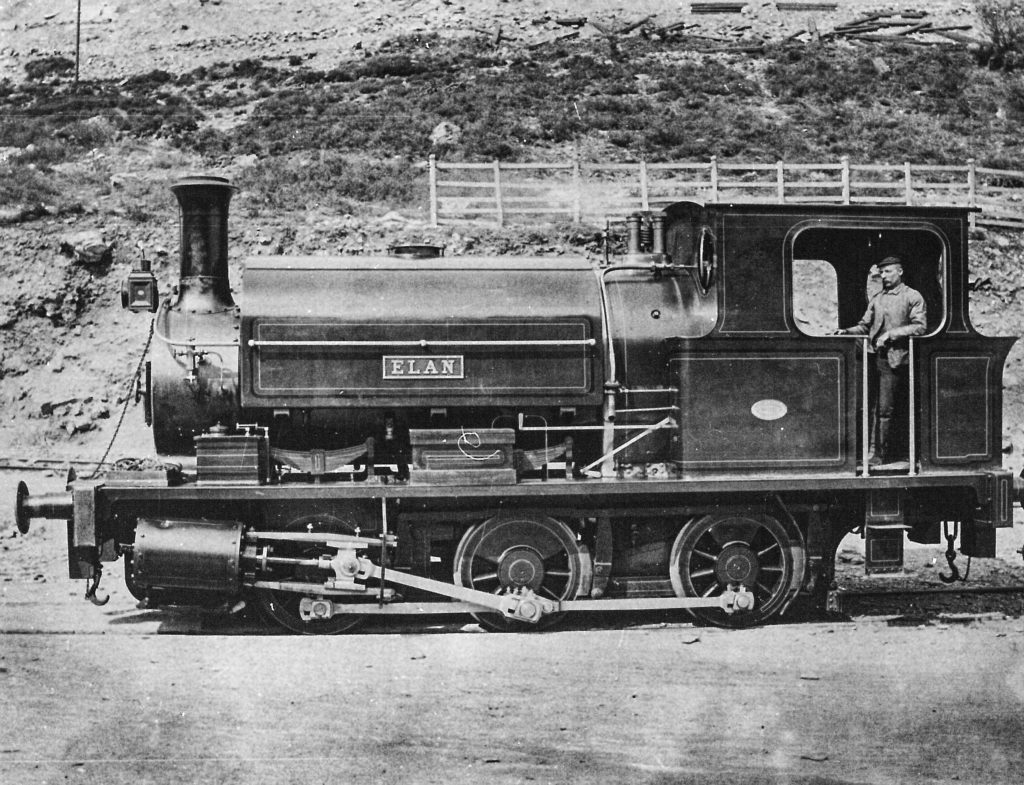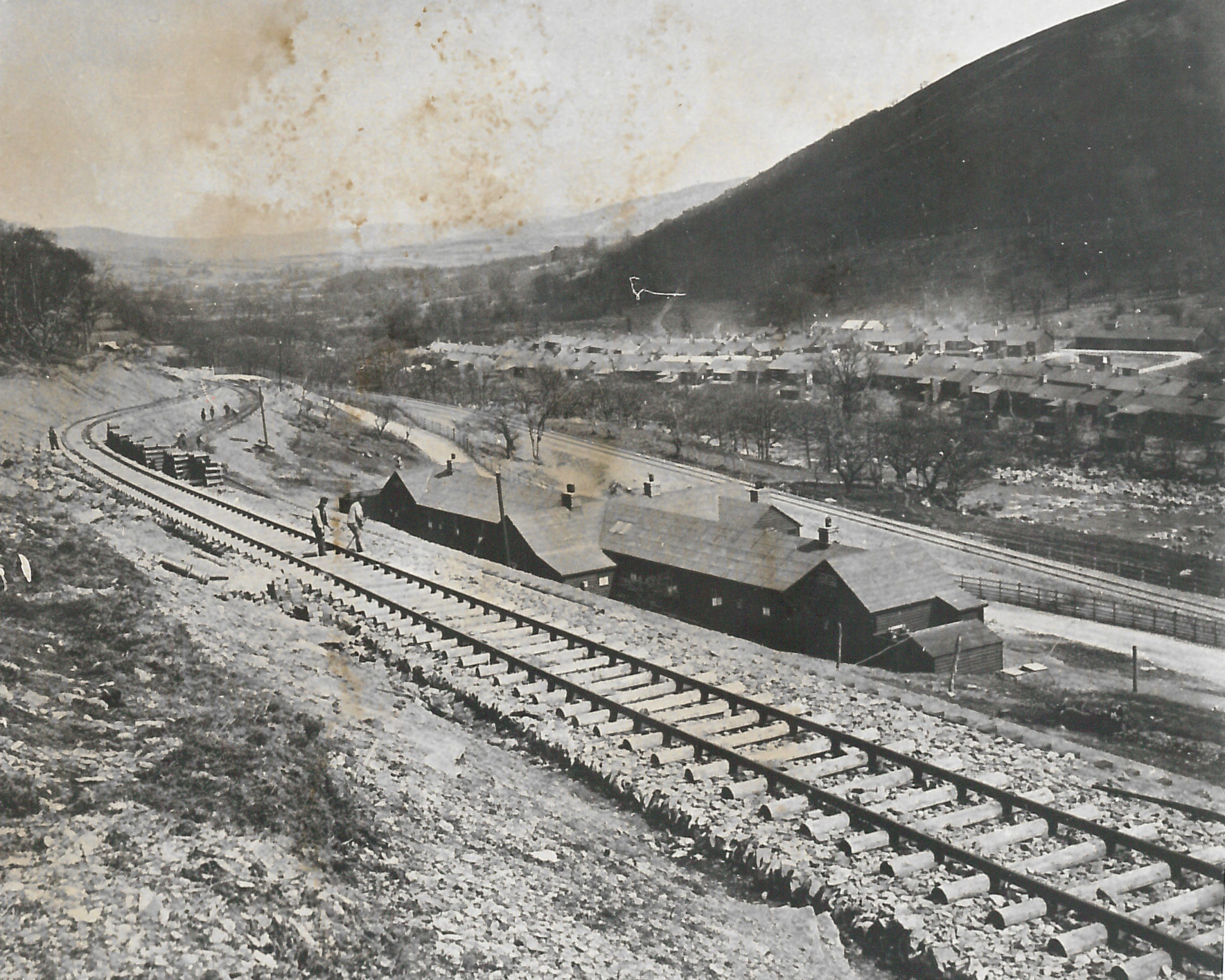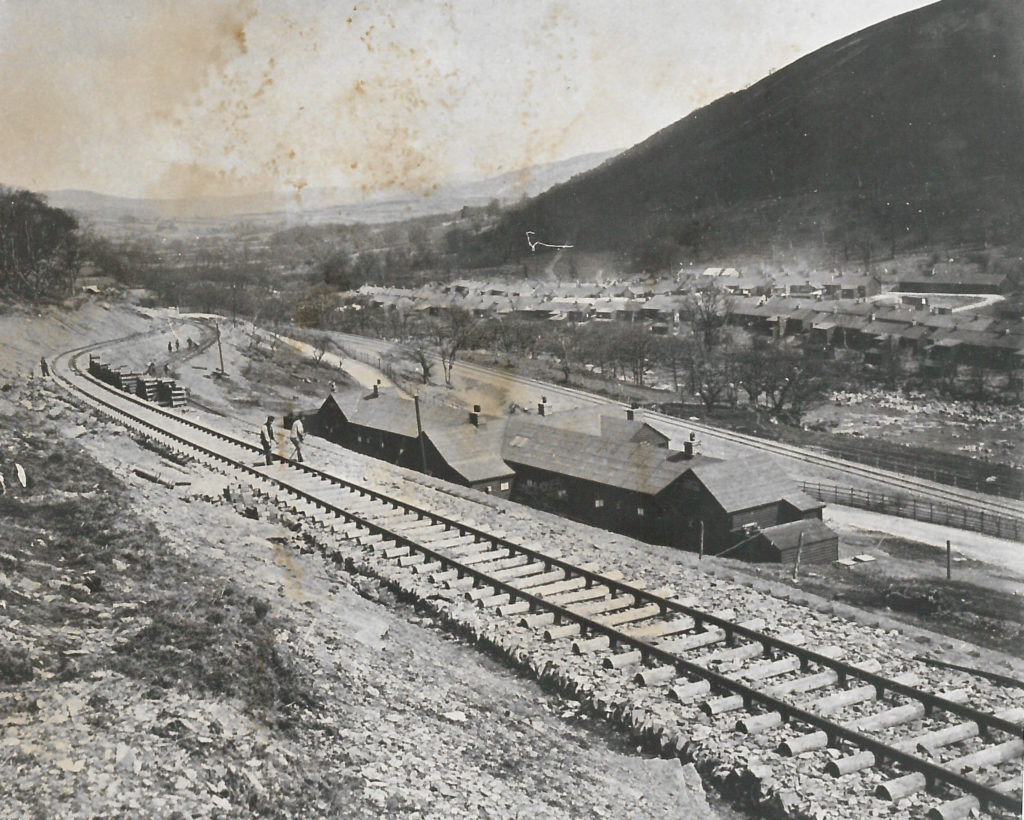 In 1906 the Birmingham Corporation Water Works locomotives were sold and in 1908 the Elan Valley Double Junction was dismantled.
Finally in 1916 the Elan Valley Railway was completely closed.
In 2004, to mark the centenary of the opening of the dams we managed to bring the only surviving locomotive (Rhiwnant) back to the Elan Valley from a private owner in South East England.
Today, you can retrace the old route of the railway by following the Elan Valley Trail, which runs for 13 kilometres (8 miles) from Cwmdauddwr (just outside Rhayader) to Craig Goch Dam. This passes alongside four of the reservoirs and offers stunning views, and can be used by walkers, cyclists, horse riders and the less able.
More information about the Elan Valley railway can be found in C. W. Judge's book 'The Elan Valley Railway', published by Oakwood Press. (ISBN: 9780853615170)