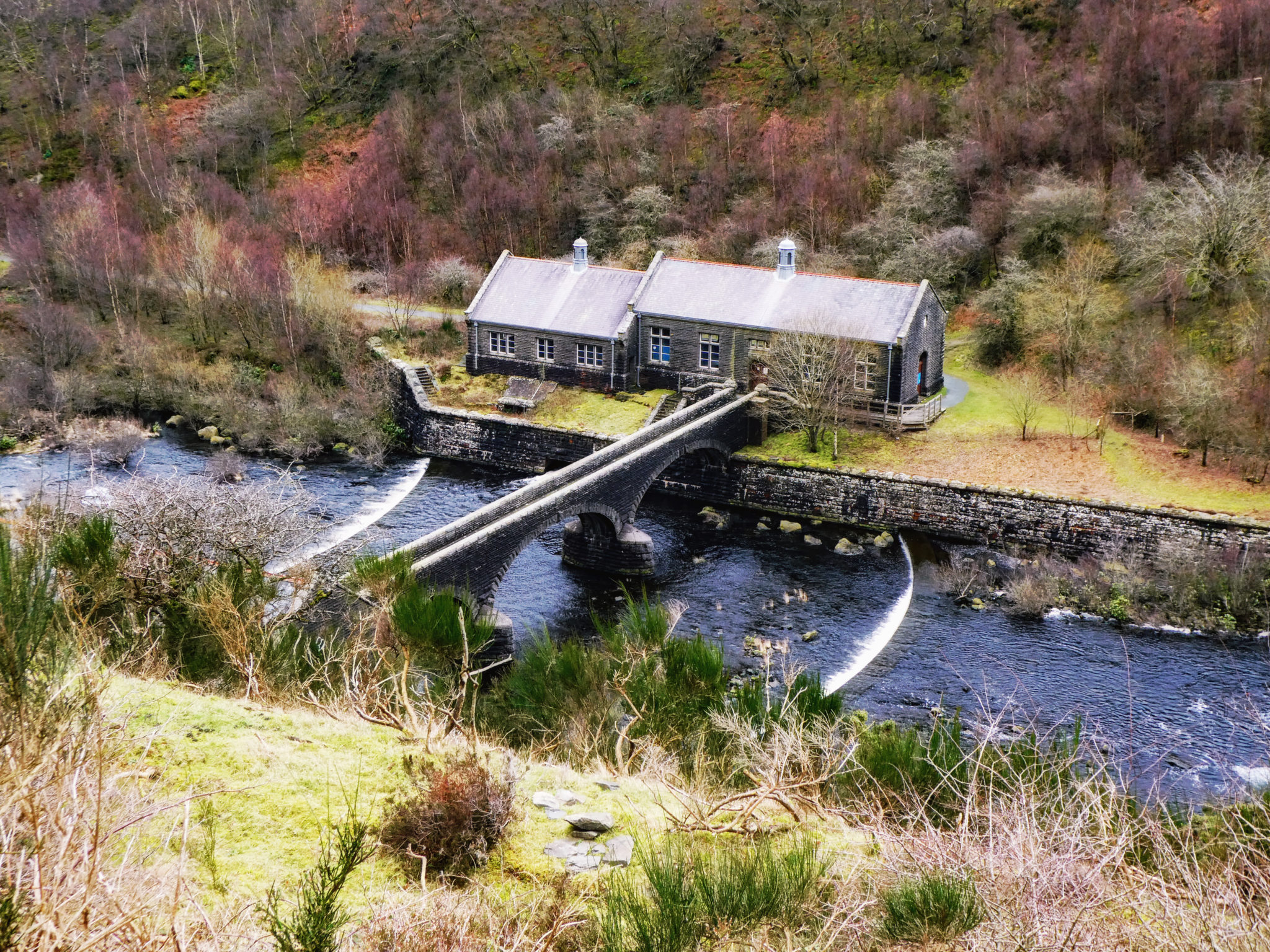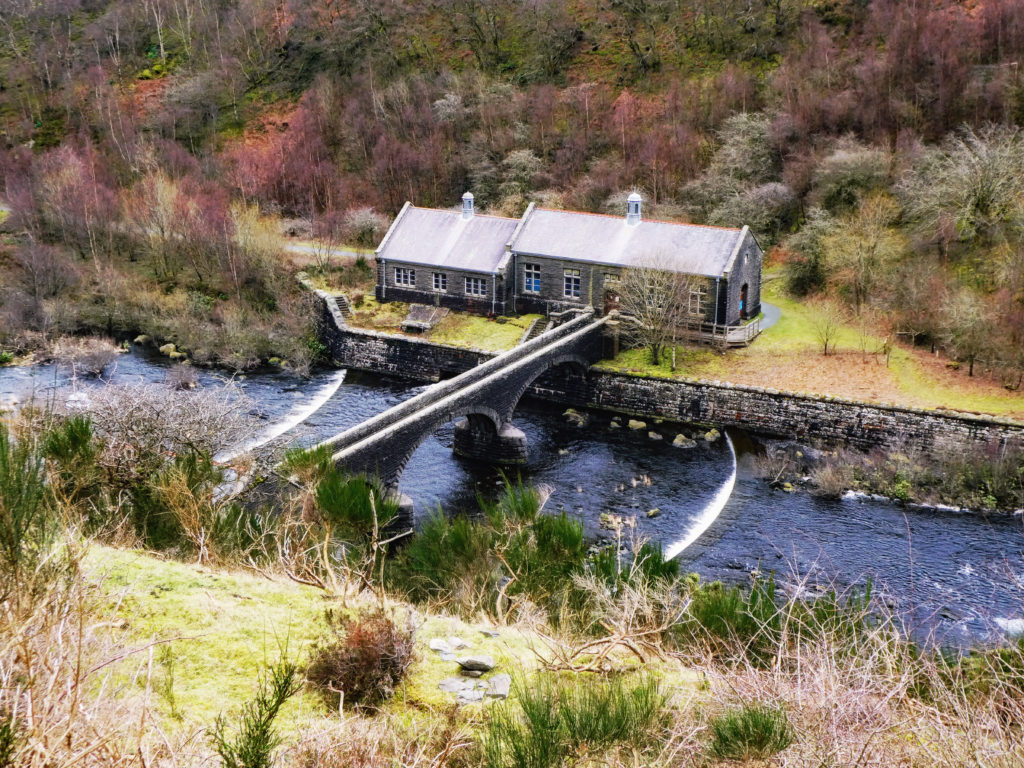 A renewable energy source
The potential for producing renewable electricity from the 199 million tonnes of water stored in the reservoirs is obvious, and since 1997 there has been hydropower production from turbines installed at the base of all the dams and one in the Foel Tower.
Their individual outputs are as follows:
Claerwen 1680 kilowatts
Craig Goch 320 kilowatts
Pen y Garreg 810 kilowatts
Caban Coch North 220 kilowatts
Caban Coch South 850 kilowatts

The total maximum energy output is 3.9 megawatts.


The hydropower scheme uses five Francis turbines to generate the power at 415 volts which is then transformed on site to 11,000 volts.
The sites are interconnected by a 12 kilometre, 11,000 volt underground cable which terminates at Caban Coch. From Caban Coch the power is transmitted to Rhayader via a further 7 kilometres of underground cable where it enters the National Grid.