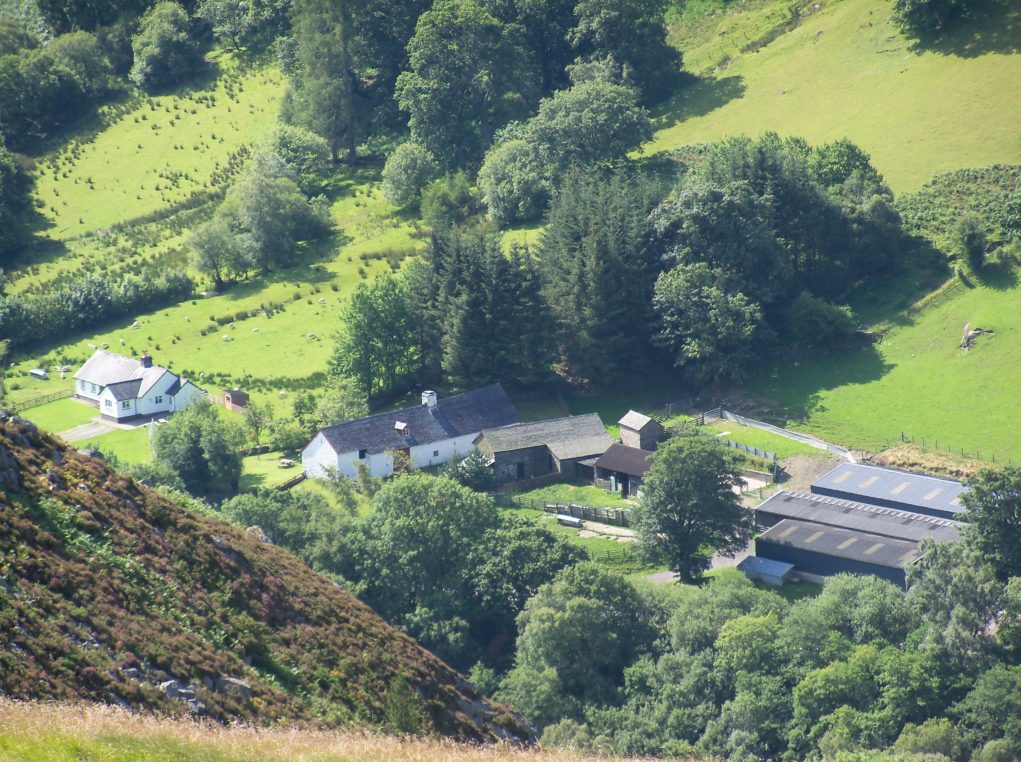 Y Beudy sleeps five people and is the lower part of Llannerch y Cawr Longhouse, a Grade II* listed building which dates back to the 16th Century. The property was restored in 1999 retaining many of the traditional features and is now utilised as two self catered semi detached properties, the Upper – Hen Dy and Lower – Y Beudy.
Llannerch y Cawr longhouse is situated close to the Dôl y Mynach Reservoir in the Claerwen Valley and has easy access to the main Claerwen Valley road. The property is just 7 miles outside the town of Rhayader, approximately 4.5 miles from the Elan Valley Visitor Centre and 6 miles from Penbont House tearooms.
Y Beudy would historically have been the livestock end of the Longhouse and as such a first floor was inserted in the late 16th or early 17th century. Y Beudy includes stunning authentic features such as cobbled and flagstone flooring, beamed ceilings, timber structuring and even bats in the roof space! The property is a remote location and is off grid, using generator power, there is no phone signal or wifi at the property allowing you to truly get away from everything.
*Please be advised that the floor due to its cobbled nature is uneven and less suitable to the young or infirm.
During July and August, the bats can be very disruptive, with scratching noises and lots of too-ing and fro-ing. 

Accommodation
Sleeps: 3-5
Bedrooms: 1 Double, 1 Single, 1 Double Sofa Bed
Bathrooms: 2
Other Rooms: Kitchen, large dining and living room
Child-friendly: No
Pet-friendly: Yes
Facilities
Bath
Shower
Washing Machine
Fridge
Freezer
TV & Freeview Channels
DVD
Heating included
Off-grid electricity (generator)
Linen & Towels provided
Picnic Area
Enclosed Garden
Travel Cot & High Chair
Payphone
Rates
For details and enquiries regarding short breaks please contact the Estates Office 01597 810449. Thank you.
To view the tarrif for Y Beudy, use the drop down to select the property and press go.
Book Now
To book simply use the month picker above the calendar to navigate to the month you wish to book. This property is let Friday to Friday so the bold numbers identify when reservations can commence. Short Breaks are permitted from Friday to Monday and Monday to Friday and are available to book online. If you have any trouble booking please call us on 01597 810449 or email info@elanvalleytrust.org
Please note that by filling in the following information you are consenting to your personal data being held. The data is held solely for the purposes of conducting the reservation and will not be shared or used for any other purposes.
Your widget will appear here.